Former SEC Chairman Jay Clayton who had served from May 14, 2017 till Dec 23, 2020 had expressed his opinion on Bitcoin ETFs. He said that if some conditions are met, regulators would find it difficult to say no to these ETFs.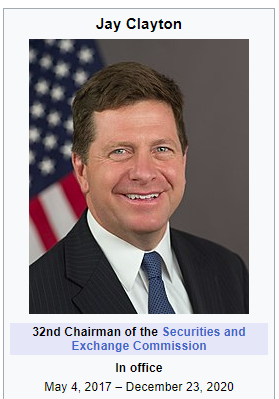 He said in a CNBC interview that spot bitcoin ETFs would provide similar efficacy as the futures market. He further stated that when he was the SEC Chairman, he was very skeptical of these ETFs but now as major financial players like Blackrock, Fidelity, Valkyrie, Invesco and several others are racing towards it, he now view these ETFs as "pretty remarkable".
Few Moments from the Former SEC Chairman's Interview
ETFs are in hot gossip because it liberates common users from the hardships of owning Bitcoin while giving them almost similar returns.
Recently, the SEC made comments on the inadequacy of Bitcoin ETFs because ETF providers did not mention any surveillance sharing agreement(SSA) which would help tackle fraud and money laundering. After this several spot Bitcoin applications refiled their papers, several naming Coinbase as their SSA partner.