The US Presidential Elections are just over a year ahead on November 5, 2024. However, the race for the 2024 elections has already begun and crypto is in serious talk.
Peculiarly, two of the high profile candidates, Republican Donald Trump and Democrat Robert F. Kennedy Jr. (nephew of former President John F. Kennedy) are already betting big on crypto to garner public support. Kennedy owns up to $250k in Bitcoin and Donald Trump has ownership of $250k in Ethereum.
We will also take a look at few other candidates who are in the race and are in favor of cryptocurrencies.
1. Robert F. Kennedy Jr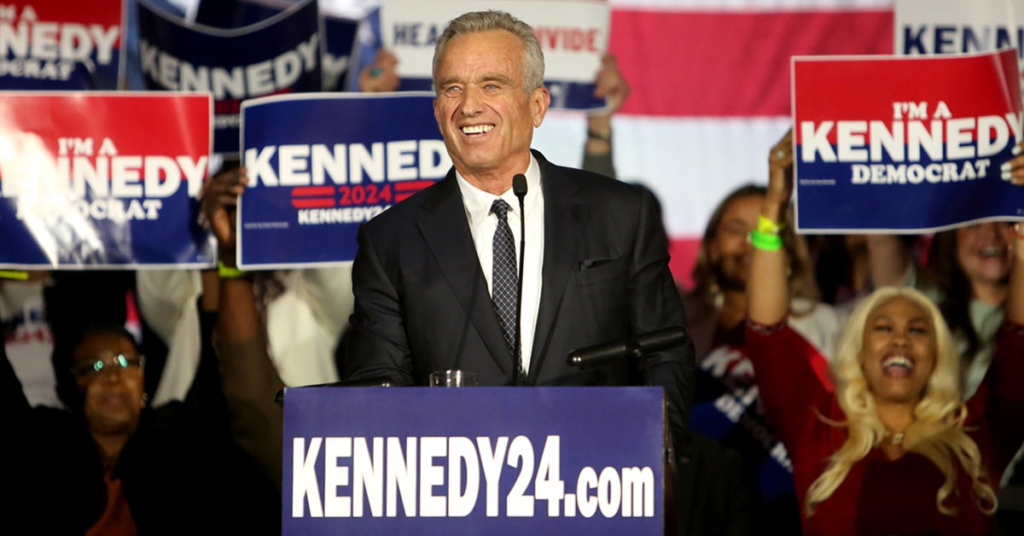 Kennedy is the nephew of the former president John F. Kennedy and the son of his brother Robert F. Kennedy, both of whom were assassinated.'
Kennedy is one of the three declared democratic primaries candidates, the other two being current President Joe Biden and author Marianne Williamson.
Lately, Kennedy Jr. has been a lot more active and vocal in support of cryptocurrencies. He has gone to the extent to say that he will back the US Dollar with Bitcoin, something that the Federal Reserve and SEC will never support.
Lately, he declared his ownership of Bitcoin to the extent of $250k. This contradicts his earlier statement in Bitcoin 2023 Conference in Miami, in which he said he did not have any Bitcoin investment. However, then Kennedy also said that his election campaign would accept Bitcoin donations. All of these marks a significant shift in his approach to the digital asset.
Crypto Policy of Kennedy
Interestingly, his ambitious plan for Bitcoin does not stop there. He also declared in the Miami conference that:
He would defend the right of self custody of Bitcoin as a president.
He would give people right to run nodes in one's home.
There would be no partial regulation of energy, a core necessity of Bitcoin mining on a large scale.
Ensure that the US retains its position as a global hub in crypto.
Would act towards ensuring Bitcoin is not a security.
Would ensure neutral investigations of persons like Ross Ulbricht, founder of Silk Road, who received two life sentences.
2. Donald Trump
Donald Trump, a former US President has proven to be an able businessman. He has sold NFTs and owned $250k-$500k in Ethereum even when he once denounced crypto. There has been a significant shift towards his views on cryptocurrencies.
Crypto Holdings of Trump
Former President and Republican party candidate Donald J Trump was confirmed to own $250k to $500k worth of Ethereum as per financial disclosure filed on April 14, 2023.
Earlier, Trump also had launched his NFT collection of 44,000 NFTs which got sold for $8.9 Million. He earned $298k in licensing fees from partnership with NFT INC LLC.
Past Criticisms of Crypto
This now marks a shift from his earlier statements where he said digital assets like Bitcoin were not real money and were highly volatile.
3. Vivek Ramaswamy
Republican primary and US Presidential candidate Vivek Ramaswamy also attended the Bitcoin 2023 Conference in Miami. The presidential candidate announced that his campaign accepted crypto donations. Donors would receive an NFT in return for contributions up to $6,600.
Crypto Policy of Vivek Ramaswamy
However, he made it clear that he does not want Bitcoin to back the US Dollar, which is also practically not possible as it would serve to make Bitcoin super rare. The current circulation of US Dollar is $2.33 Trillion which alone would make Bitcoin worth more than double its current price and would further spiral it into higher price levels because of significant demand surge.
Yet, Vivek appears to be on Bitcoin's side as he wants freedom for US citizens to mine Bitcoin opposed to Biden's proposal to impose 30% tax on electricity consumption by crypto miners.