Bitcoin has broken all nearby technical charts due to increased institutional adoption. Deutsche Bank has filed for a crypto–custodian license. BlackRock and WisdomTree are a few asset management companies that have filed for spot Bitcoin ETF. Lately, investment firm Valkyrie has also filed for spot Bitcoin ETF.
In this article, we will analyze if sufficient technical and on-chain factors can push Bitcoin prices even higher.
Technical Analysis
The technical charts show that the Bitcoin price has broken all the technical resistances (earlier red bands, now green). These resistances will act as crucial support now. Further, RSI and MACD are also in bullish mode.
We can see that RSI is above 70, which is very strong but also in the overbought zone. It is strongly advised to wait and watch now.
MACD is also showing a positive crossover which is good for a further price boost
However, trading volumes are low, and therefore most market participants are still not participating.
On Chain Analysis
Bitcoin Futures Open Interest reaches a 13-month high, indicating more people are trading it using leverage. This also shows a positive indicator of future prices.
US Govt Bond Rate Increases
Another positive signal is that interest rates are rising in the 2-year US Govt Bond. This is a positive signal for equity and crypto markets as it shows people are showing greater interest in assets other than bonds.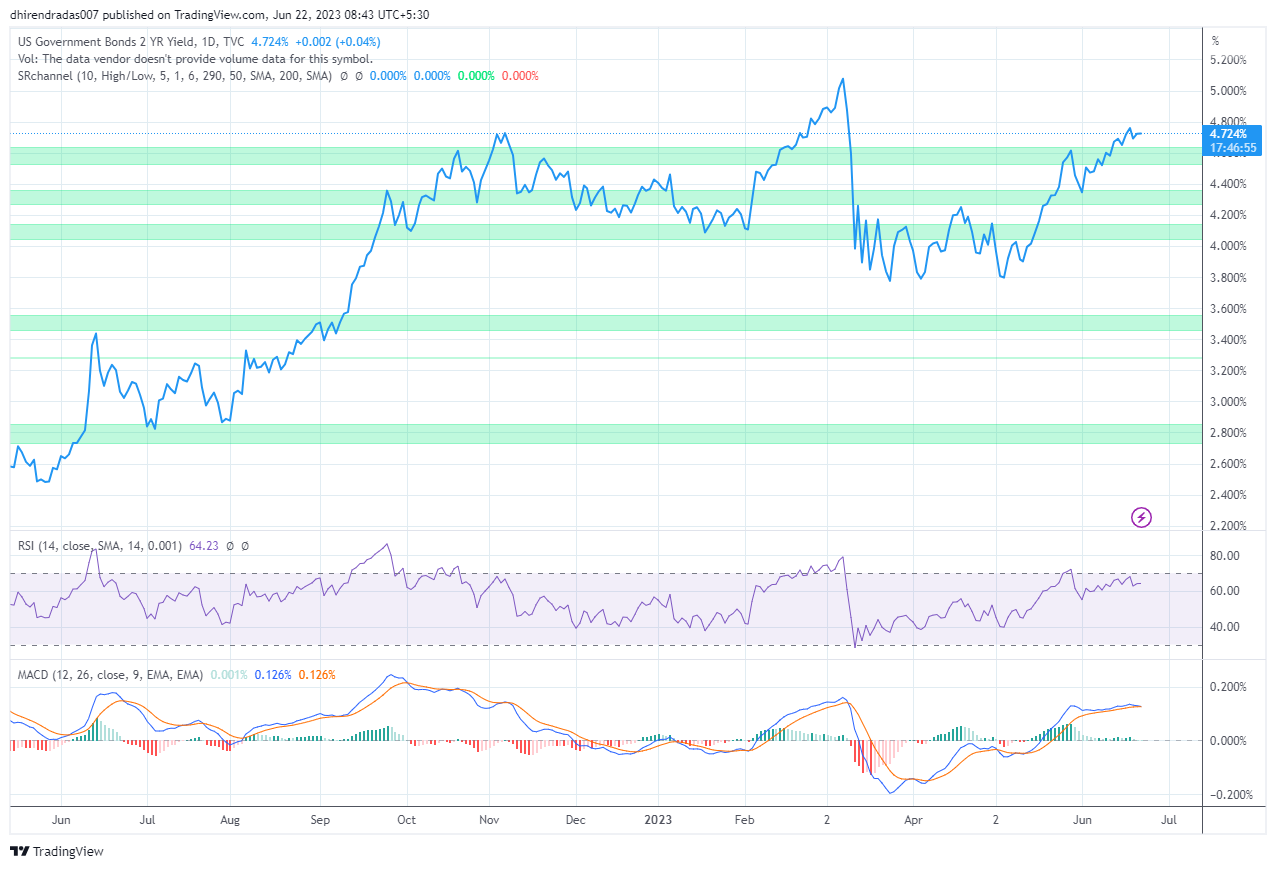 Conclusion
Traders can buy Bitcoin with a stop loss of $30,000.