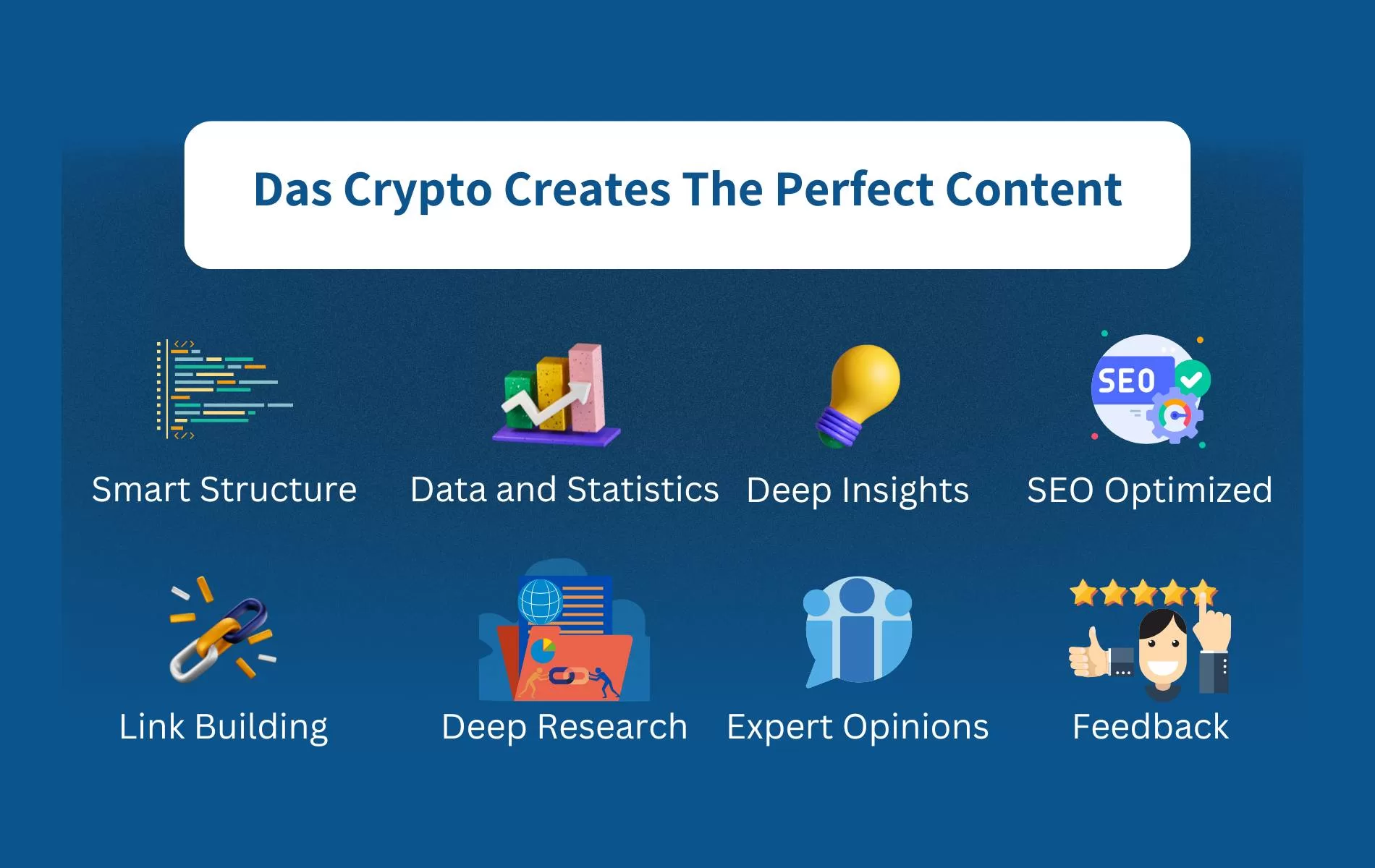 Das Crypto Redefines Web3 Content Writing: Announces Price Reduction to $40 per 1000 Words
Kantabanji, Odisha, India, Aug 02, 2023 – Das Crypto, a high quality Web3 blogging platform, is excited to announce a significant pricing adjustment to provide unparalleled value and support to the cryptocurrency community. Amid the ever-evolving crypto markets, we have taken a bold step to reduce our prices from $55 per 1000 words to an attractive $40 per 1000 words. This move reflects our commitment to offering top-quality content that empowers individuals and businesses in the dynamic world of Web3.
Check Sample: https://dascrypto.in/ultimate-guide-on-soulbound-tokens/
With over 4 years of experience in Content Writing and 2 years in SEO, Dhirendra, the brand owner, has played an instrumental role in crafting brilliant press releases for numerous Web3 companies. His expertise has led to articles and brand communications ranking prominently on Google for relevant search terms, providing unmatched visibility to our clients.
"As a Web3 blogging platform, we understand the challenges faced by crypto enthusiasts and businesses during market fluctuations. Our goal is to make valuable content accessible to everyone, and the revised pricing structure is a testament to that commitment," said Dhirendra, Founder of Das Crypto. "We firmly believe that high-quality content should not be a luxury but a necessity for staying informed and thriving in the fast-paced Web3 ecosystem."
The pricing adjustment is effective immediately and applies to all new and existing clients. By offering our premium writing services at a reduced rate, we aim to foster knowledge-sharing and collaboration within the Web3 space, ultimately driving the growth and adoption of decentralized technologies.
About Das Crypto
Das Crypto is a high quality Web3 blog dedicated to providing insightful and well-informed content about the rapidly evolving world of decentralized technologies and cryptocurrencies. We focus on excellence, and empower individuals and businesses to thrive in the Web3 revolution.
To learn more about our services or to inquire about content solutions, please visit https://dascrypto.in or contact our support team at info@dascrypto.in.
Press Contact
Twitter: https://twitter.com/thedascrypto
Website: https://dascrypto.in
Email: info@dascrypto.in
Contact Form