On page 22 of the Ripple vs SEC judgement document, the court clearly says that Ripple's XRP sales to institutional buyers were in fact securities because Ripple's efforts to market and develop use cases of XRP would have clearly indicated an "expectation" of profits to the institutional buyers.
What The Judgement Says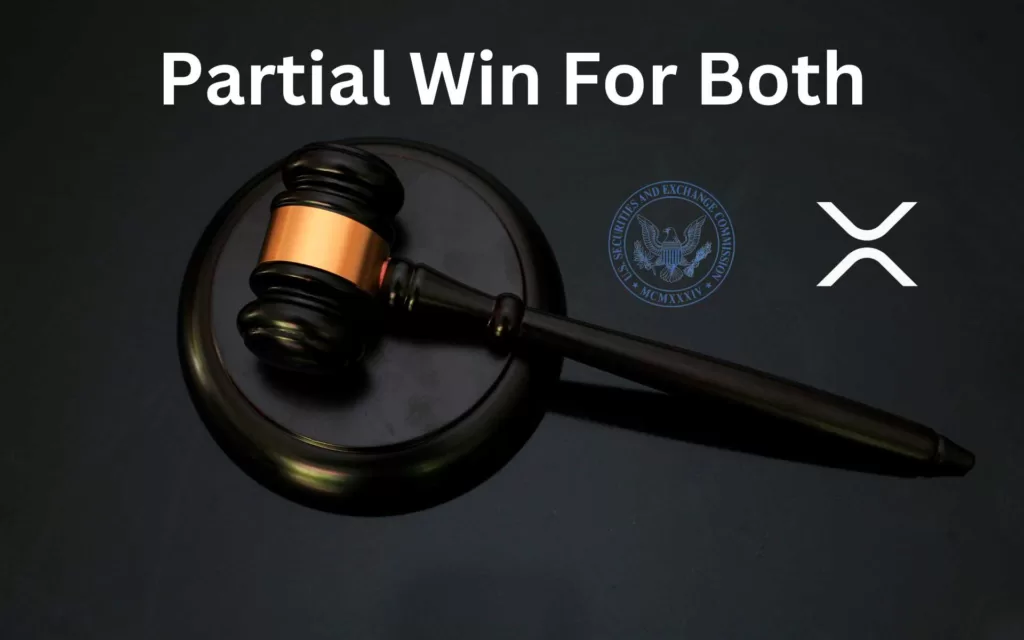 The judgment clearly says that after its factual analysis, the court found out that Ripple's sales to institutional buyers which were to the amount of $728.9 Million were in fact "securities".
Ripple Labs did not object to the fact that there was an investment of money in to XRP when they were sold to institutions. (Page 16, para 4)
There was horizontal commonality and therefore a common enterprise where Ripple pooled the proceeds of its institutional sales to finance its operations. Each institutional buyer's fortune were tied to Ripple as all of them owned identical XRPs.(Page 17, para 2 and 3)
The court finds that institutional investors might have bought XRP with the motive of profits because they might have understood that Ripple would use the sales proceeds of XRP to create better use cases and markets for XRP. (Page 19, para 2)
Ripple was marketing XRP and developing use cases which would ultimately benefit XRP holders from the efforts of Ripple. (Page 19, para 3)
Howey Test
The Howey Test is a procedure to check whether a financial instrument is an investment contract or not. It was mandated by the US Supreme Court in the case of SEC vs W.J. Howey Co. in 1946.
It mandates 4 rules and if a financial instrument passes all of the 4 rules, it can be considered as a security. Those rules are:
There is an investment of money.
There is a common enterprise where the money is invested.
The aim of the enterprise is to generate profits.
The profit is derived from the efforts of people other than the investors.
Here is a representation by Inwara posted on Crypto Potato.
Future Roadmap
The SEC's motion regarding institutional sales was approved by the court and retail sales motion were denied.
The court will issue a separate order setting a trial date for the same.
Motion No ECF Nos. 621, 625, 639, 642, 807, 824, and 836. were terminated.