After SEC Delayed spot Bitcoin ETF applications of BlackRock, Invesco, WisdomTree and all other applicants, there was selling pressure witnessed in the market. Earlier, the SEC also delayed the Ark Invest ETF.
The delay tactics of the commission were also witnessed since 2013, when it cited fraud concerns and market manipulation.
However, there appears to be a winner, Grayscale, which recently won a case against the it for not approving Grayscale Bitcoin Trust's conversion into an ETF.
Table of Contents
SEC's Delay Tactics Since 2013
The US Securities Exchange Commission, delayed the approval of all the Bitcoin ETFs until October, 2023, including Ark Invest, whose ETF was the first to get delayed.
The commission earlier delayed such applications since 2013 citing the absence of mechanisms to counter fraud and manipulation. However, this time almost all ETFs immediately refiled their applications with many of them citing Coinbase as their SSA partner.
Effect on the Market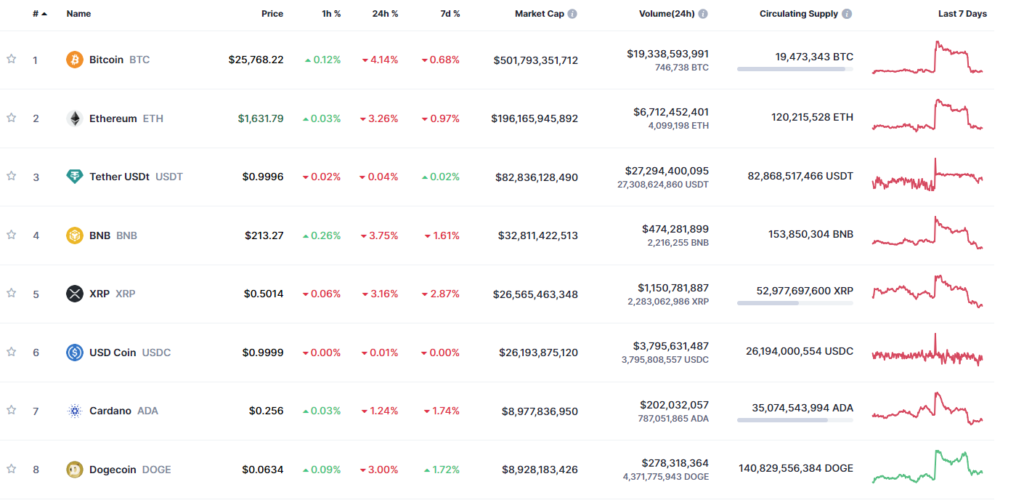 Most largecap cryptocurrencies shed their weekly gains after the decision. The reason is crypto markets were expecting institutional buying to lift up prices.
Bitcoin, which earlier this week, crossed $28,000 after Grayscale's court decision, again plunged back below $26,000.
Why Bitcoin ETFs are Crypto's Last Hope?
Bitcoin ETFs would make it easier for the common people to invest in cryptocurrencies, like Bitcoin, with ease. Further, they would not have to go through the difficulty to create wallets, secure them, maintain them, and go through a lot of difficulties.
Also, due to US Fed's decision to continue hiking interest rates in the Jackson Hole Meet, there is lesser money with crypto enthusiasts in the US who make up most of the retail buyers in crypto markets.
The US Fed appears to be bound to raise interest rates amid de-dollarization wave. There has been a lowering demand for the US Dollar as several countries are openly ditching the global currency in favor of alternate settlement methods.
Lowering dollar demand causes an excess supply of US Dollars which then has to be sucked into fixed investment instruments like Bonds and T-Bills. These bonds and T Bills only become lucrative when there is a sufficiently high interest rate.
Ray of Hope
However, there has been some hope in the decision of US Court of Colombia in favor of Grayscale Bitcoin Trust where it had challenged the SEC. The latter had rejected the application of converting the Grayscale Bitcoin Trust in to a Bitcoin ETF.
ETFs in the USA are run essentially as trusts whose shares trade as ETFs in the exchanges.